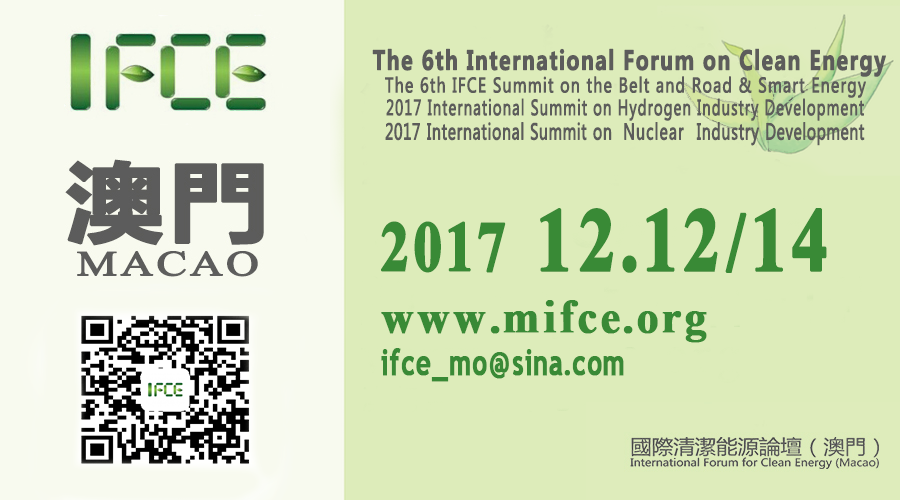 Ⅰ. Registration
Ø The Forum delegates Beijing Baoce International Investment Management Co., Ltd. (010 85324075) as the conference organizer responsible for registration issues.
Ø Please download and fill in the registration form from www.mifce.org, and send it back via email to ifce-mo@outlook.com or fax to 010-85322786.
Or via scanning below QR code and process the registration.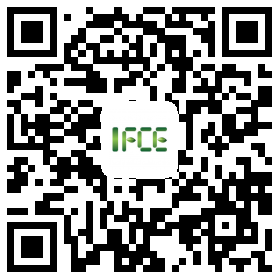 Ø Registration Fees: 3680 RMB/person (Including coffee breaks, lunch, dinner and conference documents for the dates of Dec.13 and Dec.14).
Ø Registration Time: 14:00-20:00 Dec.12, 2017
Ø Registration Venue: Conference Hall Loulan, 4th floor, Sands Cotai Central, Macao
Ø Contact person: Ms. Huang Jun (Mobile 15910749478 Tel 010 85324075)
Ⅱ. Accommodation
Holiday Inn Macao Cotai Central is the designated hotel for the forum, please contact the hotel directly for reservation indicating participants of the 6th International Forum on Clean Energy. Reservation could also be made through the conference organizer. Please be responsible for the related expenses if failed to attend the meeting and the Hotel check-in for personal reasons.
Ø Room Rate (including tax and surcharge)
A Superior single-bed room (including single breakfast): 980 RMB/night
B Superior double-bed room (including double breakfast): 1380 RMB/night
Ø Info of Holiday Inn, Sands Cotai Central Macao
Address: Estrada do Istmo. s/n, Cotai, Macau SAR, P.R. China
Tel: (+853) 8113 9911
Website:https://hk.sandscotaicentral.com/
Ⅲ. Post exhibition
The forum provides post exhibition opportunity for the participants during the conference dates from 13th to 14th December 2017. Poster size is 100*200CM, 9800 RMB each. The contents of the post should be provided by the participants and will be produced by professional company with unified design.
Ⅳ. Advertising and sponsorship
The forum provides advertising and sponsorship opportunity via the conference manual. 100 thousand Yuan for inside front cover and inside back cover, 200 thousand Yuan for back cover, 10 thousand Yuan for in the page of the conference manual. Regarding details for sponsorship please contact the conference organizer.
Ⅴ. Transportation and other info
Ø The participants shall bear their transportation to-and-fro Macao, local transportation and personal expense in hotel.
Ø The participant on private travel need to have the Macao Entry Permit in advance
Ø Business Pass holders please contact Conference organizer (010 85324075) for Invitation Letter.
Ø Sands Cotai Central offers shuttle bus at the international airport, ferry terminal and customs check points which are adjacent to ports of Zhuhai, Gongbei or Hengqin. All of the participants could take bus directly to the hotel from these places. For detail transportation map info, please go to our forum website: http://www.mifce.org/.
Ⅵ. Payment method
1. Via Weixin (Wechat)
To ensure a safe payment, please input directly the mobile number (13001299401) to add IFCE as friend, then choose "Transfer" to complete the payment
2. Via bank transfer
Account name: Beijing Baoce International Investment Management Co., Ltd.
Account number:1100 1028 4000 5300 0471
Bank account:China Construction Bank Beijing Yabaolu Branch
Contact Person: Ms. Huang Jun (Mobile 15910749478 Tel 010 85324075)
Ⅶ. Notice for payment
1. Participating company shall submit the contents for post exhibition and advertisement before November 15 to conference organizer, and make payments for relevant fees.
2. Participants shall make their payments before December 1 to conference organizer. Upon payment received, the confirmation letter will be sent in two working days.
3. For the cancellation of registration before December 1, 2017, 30% of the paid amount will be deducted as the default fee. For the cancellation after December 1, 2017, payment will not be returned.
4. All the participants who made their reservations through the conference organizer Beijing Baoce International Investment Management Co., Ltd. could collect their invoices from the company. Please be noted that Invoice title and Tax ID number is required.
Registration Guidance for the 6th International Forum on Clean Energy